If you've felt like the tinsel has been up for months now and you've already got Jingle Bells stuck in your head, you're not alone! But never fear, while the 12 days of Christmas seem to get longer every year it is actually December now and it's time to get some shopping done!
We've got 6 must have gifts that will satisfy even the most discerning tech head, so get ready to start shoving small children out of the way and avoiding herds of trolleys because it's CHRISTMAS SHOPPING TIME!
Smart Watch – Apple vs Samsung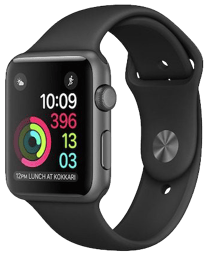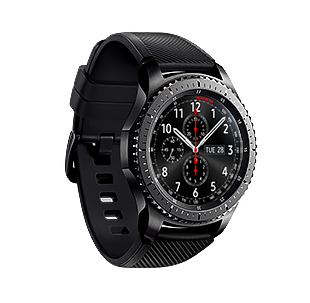 Some things in life are certain; death, taxes and people arguing about Apple or Samsung.
Both have fantastic displays; Apple with a 1.65 OLED and Samsung with a 1.3 Super AMOLED, and they both have an accelerometer, heart rate monitor and GPS built into the watch.
The Gear can make phone calls and doesn't require a phone to work where the Apple Watch needs a phone and can't make phone calls. The Apple Watch is water resistant up to 164 feet and can be used while swimming, while the Gear is water resistant, it can't be taken swimming.
At the end of the day, your preference of watch is going to come down to what brand you like more, if you use an iPhone you're probably better off with the Apple Watch, ditto if you use a Samsung. Both watches work really well, if you prefer the look of a traditional watch the Gear is probably your best bet, but either way both would make amazing gifts!
Nintendo Classic Mini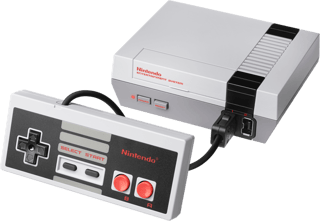 This year's hot ticket item has certainly been the Nintendo Classic Mini. If you like your games to come with a heavy dose of nostalgia then this is for you! Unfortunately Nintendo have only released a VERY small number of these and they are incredibly hard to get a hold of. Currently you can't buy these anywhere (except if you like paying triple on eBay) with another shipment expected 'early December'.
Portable Charger
Possibly one of the most convenient little devices out at the moment, perfect for the person on the go!
Not only do these handy little things charge your phone, they do it without plugging anything in! Of course they do need charging regularly and to do this most can be plugged in via a USB cable.
Fitbit

Fitbits have been around for a while now but they are still a great gift for someone who is into the latest gadgets but

is also health conscious.
The Fitbit range falls into 3 categories: Everyday, Active and Performance. With a huge selection of different colours and devices you'll surely find something to please even the fussiest tech wearer.
Wireless Speakers
Yep another wireless device!
Wireless speakers are a great gift idea as you can spend and little or as much as you like!
One of our favourites is UE Boom range, they have amazing sound for such small speakers, come in a range of fun colours and are waterproof. Perfect gift for heading to the beach or to pool parties this summer!
These speakers range in price from $200 - $400 and are available at most major retailers.
MacBook Pro

A Christmas list wouldn't be complete without a controversial Apple product. This year saw the release of the new MacBook Pro in three different models in two sizes, 13" and 15". The 13" model can be had with or without the most dramatic new inclusion: a keyboard-wide full-colour multi-touch strip called the Touch Bar that replaces the top row of function keys. The 15" models all come with the Touch Bar.
The new MacBook has been criticised for not really knowing who its target audience is, and some reviewers have questioned the inclusion of the Touch Bar. However the Touch Bar can be quite a handy tool for quick and easy shortcuts, especially if you do a lot of work in Photoshop etc and don't know the keyboard shortcuts.
All the new MacBooks come with larger trackpads, better speakers, faster processors, brighter screen, faster solid state Flash storage and fast Thunderbolt 3 ports.