If you follow us on Twitter, you probably noticed we were at DIG (Design + Interactive + Green Tech) Festival last week- Australia's answer to the famed South by South West Festival in Austin, Texas. Impressive gadgetry such as robots and remote control skateboards abounded (always pleasing for technology nuts like us), however it was one presentation that was both about the Cloud and in the Cloud that really tickled us pink.
The presentation, delivered by 'Futurist' Dr Gary Ellem from the University of Newcastle, kicked off with a question…"Why aren't we running this conference online? What do we get by being here in person that we don't get in a web conference setting?".
While one audience member was quick to acknowledge the obvious …"Beer!", more responses soon followed…"Face-to-face relationship building", "Individual conversations", "Networking".
At that point the presenter turned on his laptop webcam and connected by the same overburdened and sluggish WiFi as the rest of the room, introduced the conference audience to an unexpected second delegation in the Cloud using radical new technology - iSee. The Cloud delegation appeared as 'Me-vatars'...which are like avatars but instead video stream the user.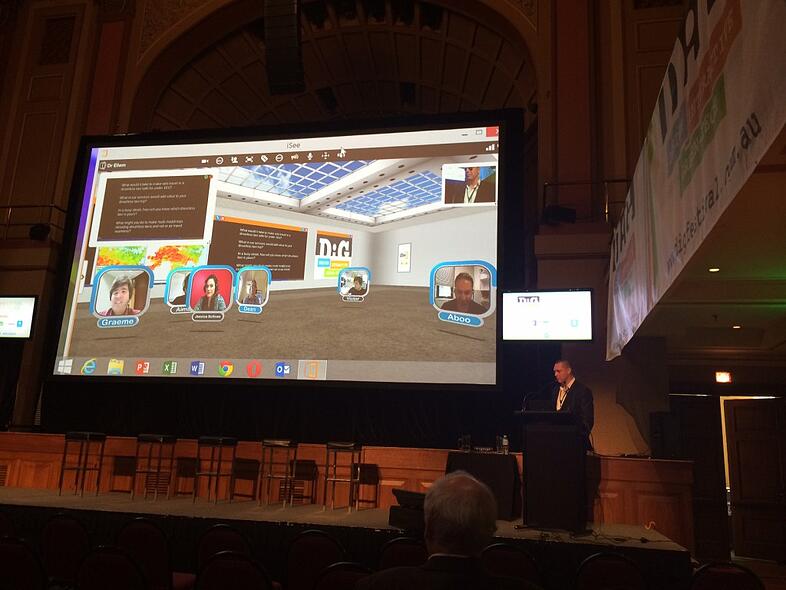 Wide-eyed and open jawed, some audience members were observed slowly shaking their heads in disbelief. You could almost read their minds – "What is this?" and "On this WiFi?"
He then proceeded to deliver the rest of his presentation from within the virtual conference environment.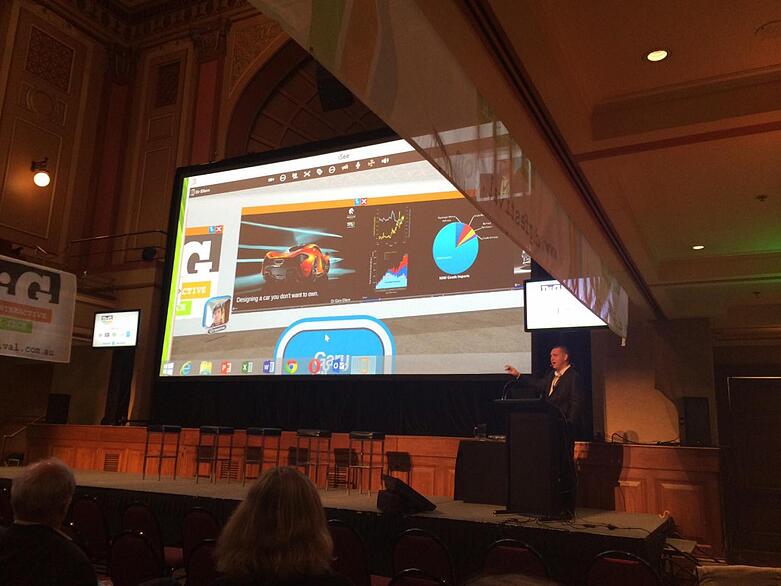 At one point the entire audience (Cloud and physical) were asked to break into four groups to discuss a topic. The Cloud delegation broke out to two tables where 'point-sensitive hearing' capability mimicked real-world hearing, ensuring group members heard only those who were within earshot – ie. just their group members.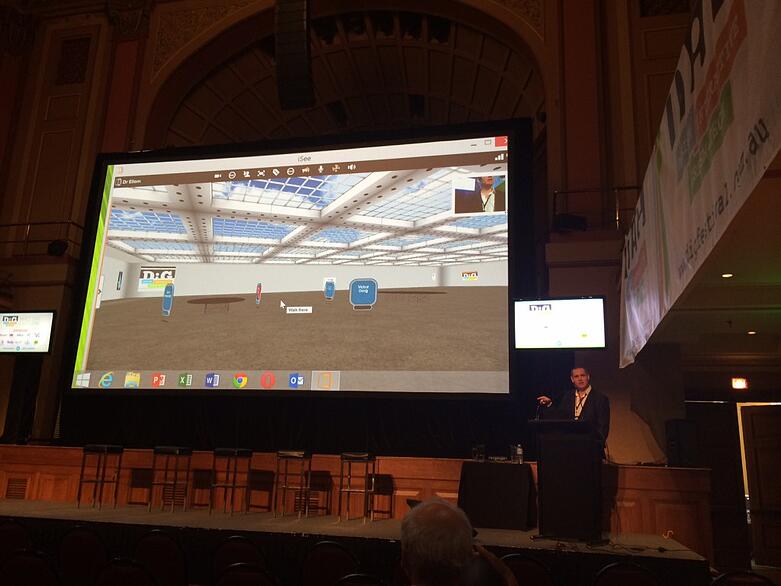 The exercise demonstrated the power of the Cloud to 'humanise' the web and enable the kind of face-to-face interactions that audience members had earlier suggested were unique to the conference environment. However we expect that the 'beer' element will continue to be a dominant force in bringing people together each year at DIG.
While this technology will help shape the future, we are currently seeing innovative examples of collaboration in the Cloud using Microsoft Lync. This technology has enabled one business we work with to completely revolutionise their approach to training.
Got a question about Cloud collaboration? Drop us a line.