Star Wars fans may find it difficult to contain themselves…or at least their wallets at the prospect of adding 'hologram' to their collection of digital home media devices.
Last month, the Holus tabletop hologram device emerged with much fanfare on crowdfunding platform Kickstarter. Holus almost doubled its fundraising goal of $50,000 within the first two hours of its Kickstarter campaign. The tally currently sits at close to $300,000 and will close Friday 10 July 2015.
You can have your own Holus for $850, however you won't be able to use it to summon Obiwan – objects aren't 3D in the sense that we are used to. The device uses a glass pyramid to bring to life an image which is projected from below. The result is a 3D image which can be viewed from any angle around the device.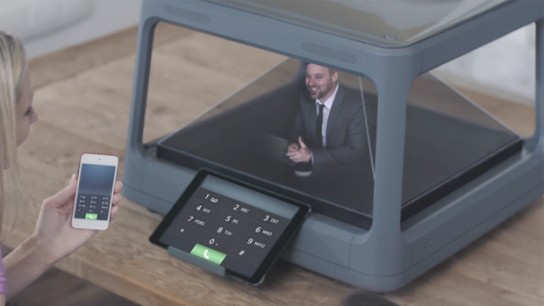 Some obvious uses of the Holus include:
- Previsualisation for 3D printing
- Gaming
- Business collaboration and video conferencing
As the technology develops, digital will increasingly meet physical and hologram technology may play an important role in humanising technology. The makers of Holus describe the device as a 'tabletop unit that invites connection' – a kind of board game of the future if you like.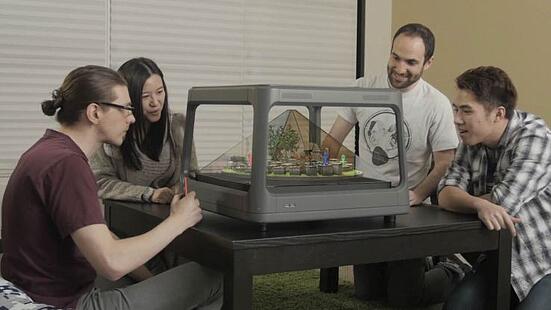 The Holus team has already created a larger, room sized version which they installed at Ronald McDonald House British Columbia to create an interactive holographic experience for children staying there.
The company expects to deliver units from early 2016.