If your business has on-site servers and you're performing DIY updates, you could be in for a nasty surprise.
We've all heard the saying 'time is money', and it certainly rings true here.
Many accounting practices we have helped over the years have been managing their own software updates in an effort to reduce costs. The problem lies in the knock on effect of using staff to perform updates and scheduling downtime in business hours.
Check out our infographic below to find out just how much updates could be costing your business.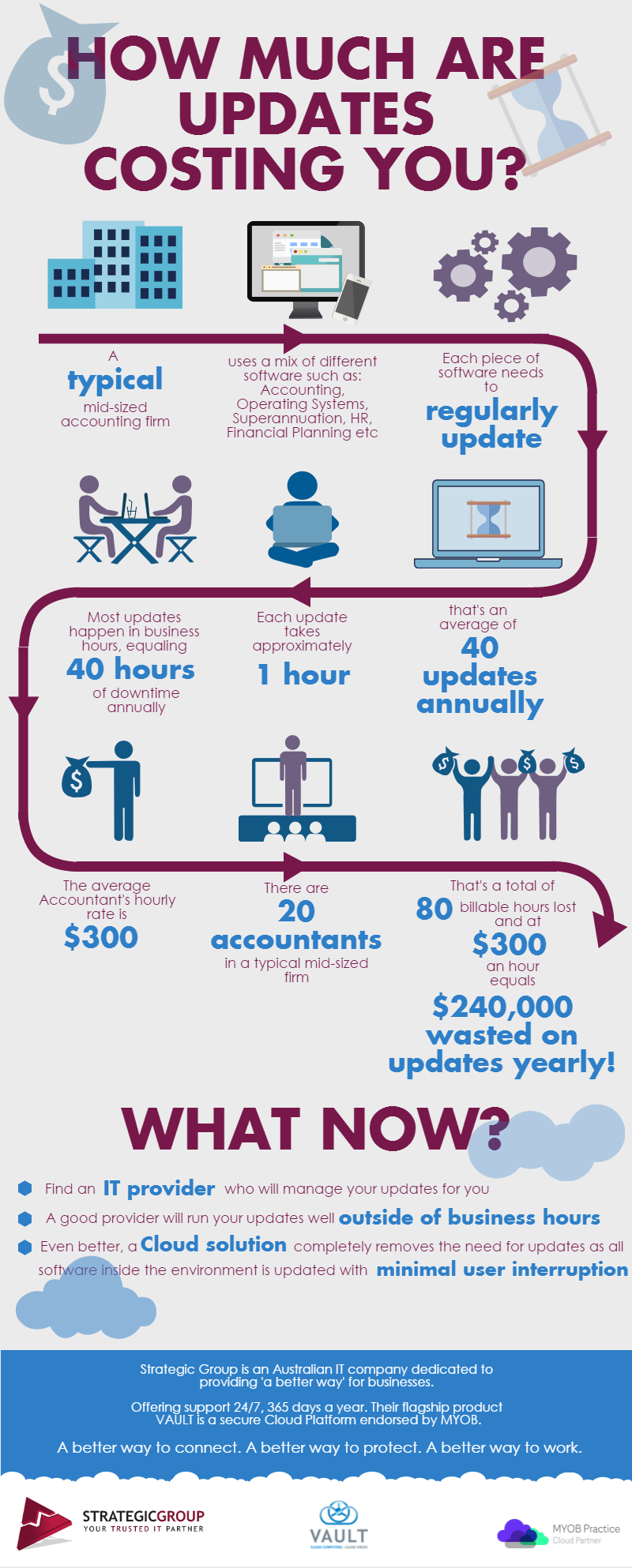 If you'd like to stop updates costing your business and find your better way, check out our Cloud Platform VAULT.