In an era where content is King, presenting lacklustre number sets or a list of bullet points as long as your arm may not be the best way to engage your audience.
Enter Piktochart – the free, non-designers way to create and share infographics. Piktochart converts caterpillars into butterflies, grey clouds into rainbows, water into wine… getting the pikture?
So how difficult is it to turn your extremely useful insights into a visual treat for the masses? Let's break down the basic elements of Piktochart…
Templates
There are over 400 fully customisable templates. A number of them are free to use.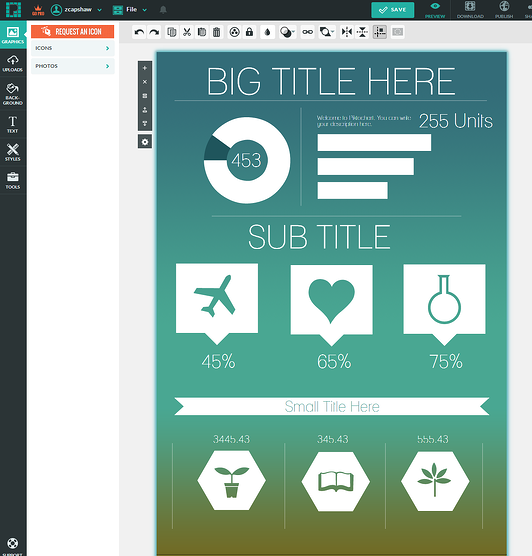 Icons/Imagery
There is an icon library of over 1000 images, all with a contemporary aesthetic, for you to use in your design. You can also upload your own imagery and icons.
Charts
You can import data from excel (this is useful for larger datasets) or plug in data manually to create charts and graphs. The options are extensive - vertical bar graph, triangle bar graph, horizontal bar, icon matrix, dot, line graph, pie chart, stacked ven, gauge, stacked hierarchy, doughnut, swatch and progress bar. You don't have to know what all these options are (we didn't)…just know they are all awesome.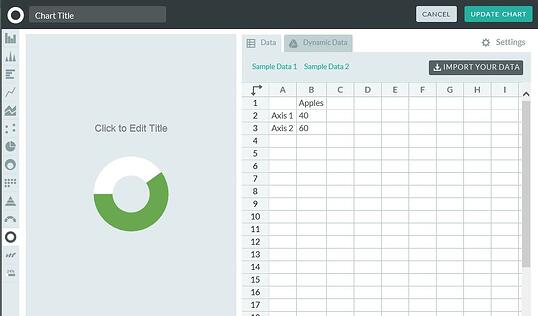 Interactive Maps
There are a wide range of maps (including one for Australia) on which you can insert data. If the infographic is embedded into a website or viewed online using an easily generated URL, the map will become interactive, displaying statistics for countries, states or cities when the user mouses over them.
Video
Similarly, if the infographic is embedded within a website or viewed via the custom URL, you can also embed videos from YouTube or Vimeo.
Once you take a peek inside these features it's not too difficult to understand why Piktochart is also a popular alternative for producing reports, presentations, resumes and posters.
Much more than a way to briefly communicate a lengthy topic, this type of 'microcontent' communicates a lot about your brand in a matter of seconds. It can also be a powerful hook that engages audiences, drawing them in to search for more information.