Apple will be releasing their new version of iOS soon (iOS 10.3) and it's important that you back up all your data before updating. I know you're told to back up your
data every time there's a software update but this it really is important…promise.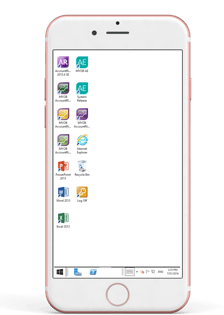 With the latest version of iOS, Apple is introducing a new file system, called Apple File System (APFS) that will completely replace the 30 year old system currently in use.
The iOS update will automatically convert from the old file format know as HFS+ to APFS, but if something goes wrong your data could be lost as the file formats are not compatible with each other.
Developers have been using the new file system since late February and the general consensus is a positive one. APFS will mean stronger encryption, better management of large chunks of data, improve time stamps, save space and protect files from crashes.
Apple have stated there is no method for converting anything back from APFS to HFS+, so if something goes wrong and you want the old iOS back, you'll have to reformat your drive which will delete all the files on your device.
iOS 10.3 is expected to be released towards the end of this month, so make sure you have everything backed up, just in case.