Think of Canva as your own Mr Miyagi…for design.
Aimed at the mainstream user who doesn't consider themselves a designer, Canva is a 'drag and drop' tool with contemporary layouts and imagery for designing business cards, brochures, posters, advertisements, presentations, invitations - basically every type of communication conceivable.
Canva's hype is well deserved - it brings design agency chic to the masses while being gentle on the wallet.
Intuitive interface
Drag your choice of layouts, backgrounds and images (you can also upload your own images and logos) from the panel on the left and drop them into the workspace on the right.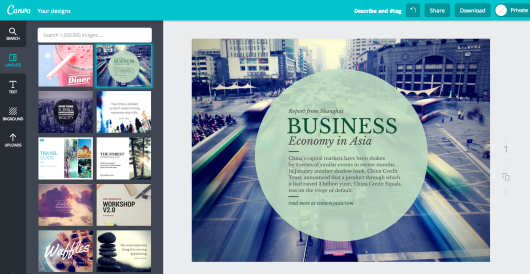 There are custom templates for headers, posts and backgrounds for social media sites such as Facebook, Twitter and LinkedIn. This solves the dilemma of needing to understand the unique dimensions for each in order to avoid unwanted pixilation, stretching or cropping – Miyagi to the rescue.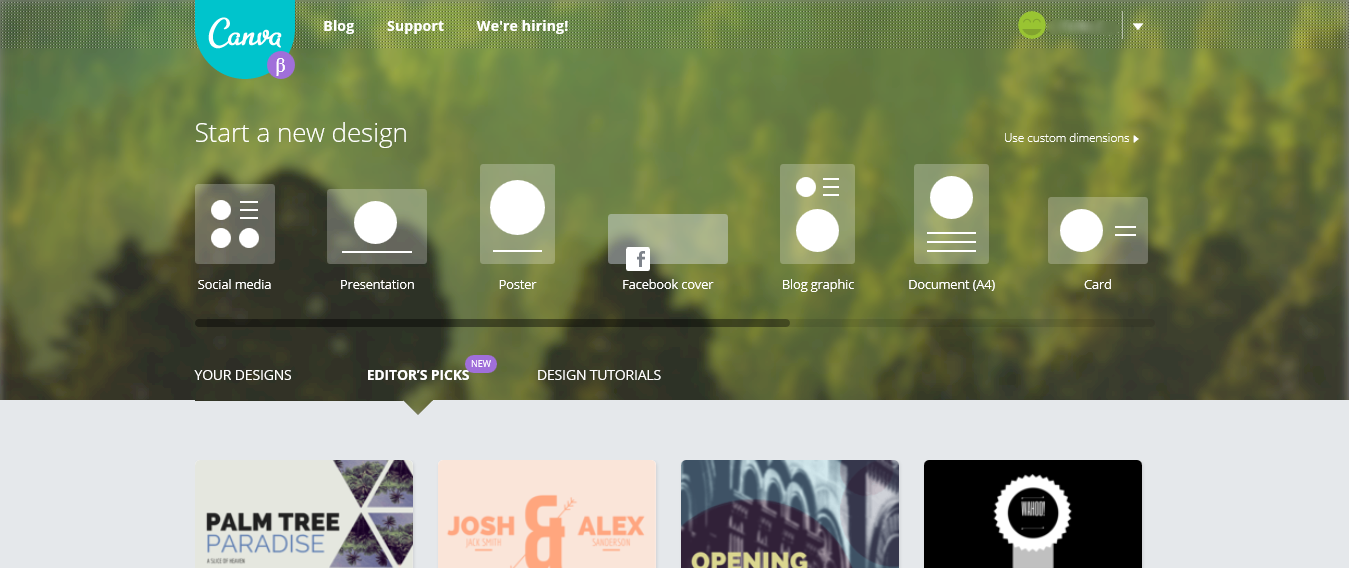 Bulletproof layouts
Intuitive features (Miyagi) proportionally resizes your images to prevent stretching when they're dropped into place and dynamically resizes text as you type so that it fits ideally within the layout. Try your hardest to make something look bad – Canva won't let you.
Easy on the wallet
Depending on your subscription, a single image on iStock will cost you upwards of $45. A paid image on Canva will set you back around $2…AND there is a large database of free imagery so it is entirely possible to design your creation without paying a cent! Move over Miyagi…Ebeneezer Scrooge now has your back.
When your design is finished, it can then be exported to PNG, PDF or posted straight onto your social media channels.
For businesses still starting out in social media or without the luxury of in-house design expertise, Canva can help fill costly knowledge gaps.
If you have any questions about Canva be sure to give our Helpdesk team a call on 1300 857 048.