If our current clients are anything to go by, the thing we are all most certain about is we have no idea what version of Microsoft Office we are using, so let's see if I can give you a reason to find out and maybe upgrade.
The one thing we all do know is that without Microsoft Office, there is not too much we can actually do with our computers. Microsoft Office has become an integral part of every day Work life, and when was the last time some asked you if the document was created in Word or Lotus Notes (hands up if you just showed your age)
Although new versions of Microsoft Office are released every 3 years, the truth is, Office was so good (and expensive when you multiply it by the number of staff you have), there has always been very little reason to upgrade between versions and most people would skip a generation.
Also great news for Office 2013 users, Office 2016 looks almost identical (The readers who knew what Lotus Notes was will remember the PTSD caused by the change from Office 2003 to Office 2007)
Microsoft themselves have said that Office 2016 is "all about the cloud", without marketing speak, it means that Office 2016 allows you to better share your documents and spreadsheets with the world, and have your colleagues and clients better interact with you (ok, maybe a little more marketing speak)
Here are some features that I really like;
Real Time Co-authoring
You can now be working on a document at the same time as someone else. You can now see if one of your colleagues are in your document and their adds and changes are highlighted. Yes, this could be done in Office 2013, but the downside is that parts of your document were locked while your colleague was typing.
To make it easier to co-ordinate with your colleagues Skype for Business can now be launched directly from Office so you can video call or chat about the changes.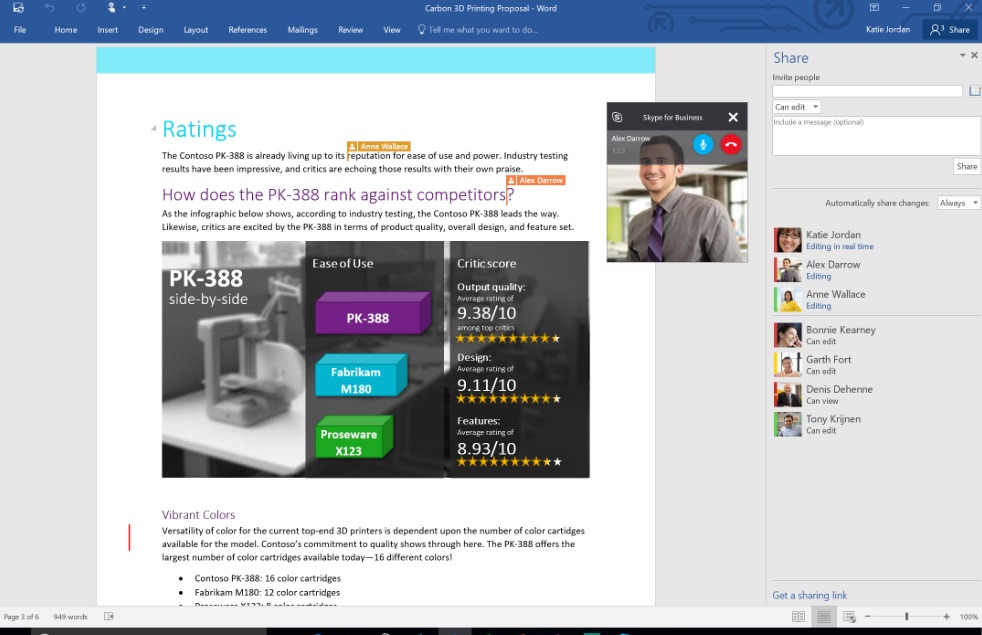 Search and Suggestions (without Clippy)
Funny side note to this one, I wrote this blog in Microsoft Word and when I typed "clippy" word thought I had misspelt a word, even Clippy's creators don't want to acknowledge his existence.
Clippy was the animated paperclip that made suggestions for you, he would pop up with no prompting and say things like "it looks like your trying to write a letter" and then offer suggestions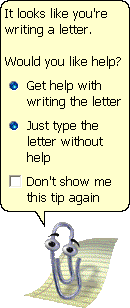 Turns out poor Clippy was so annoying that Microsoft took the old boy out to the "farm" and he was not seen again.
Now it's Cortana's turn to pick up where Clippy was dragged away from. Cortana can tell you how many appointments you have for the day by reading Outlook (Microsoft Siri) and you can also perform web searches from inside Word, Excel, Outlook and PowerPoint without having to open your browser.
Sway
It's been a little while since Microsoft introduced a new application to the Office suite of products and this one will change the way we create presentations. Over the last few years many of use have been turning away from PowerPoint to find alternate presentation software like Prezi. Microsoft Sway wants you back, and it's pulling out all of the stops.
Sway is all about making is easier to pull together text, video and images and combine them into interesting and sharable content that can be used as a presentation or ready to be sent across all of your social media channels.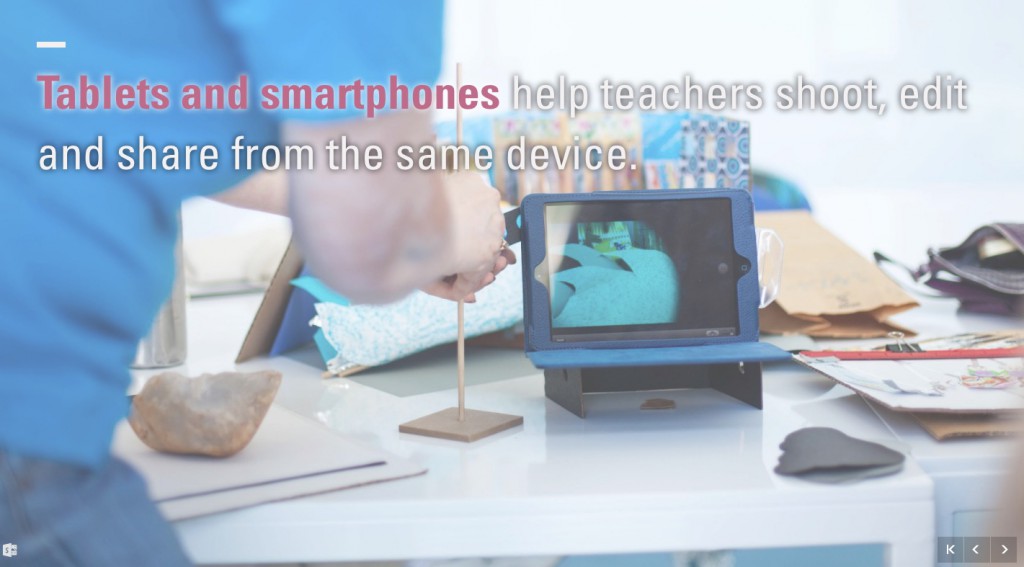 Personally I think Sway is the best part of the new Office line-up and will change the term "death by Power Point" you may still be put to sleep, but it'll take longer for you to drift off.
Overall, if you are an Office 2013 user, you will be waiting for Office 2020. But for those of you using 2010 and before (really, your still using 2007, it's time to come into the light) Office 2016 will impress.