Every business needs some form of marketing. All business owners know that they need to drive marketing in order to grow more sales, but how do you actually get your marketing to work?
I bet most business owners have been to some form of marketing seminar where the presenter waxes lyrical about leveraging social media to grow social reach and maximising ROI. Before I keep going just let me get some of the more annoying buzzwords out of the way: growth hacking, social influencer, viewability, brand storytelling. While these buzzwords do get annoying and can be pretty pretentious, they are valid points to consider in marketing. The frustrating thing about marketing is that there are a huge amount of buzzwords and dreams of grandeur, but often the crucial step of how is left out. How do I get more likes on Facebook, how do I engage my audience, how do I tell my brand's story?
Obviously there are a million different ways to approach marketing, and the process will be different depending on a range of factors but I'm going to take you through two important aspects of your marketing you can start working on today. Your Social Media and the content to promote through your platforms.
Social Media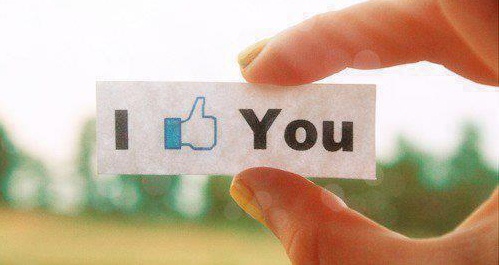 There are so many different guides and suggestions surrounding social media. Firstly, don't believe the hype around every single platform. Social media is super important to your business, but you don't need to be on every single platform. Pick a couple that you will be able to manage and update regularly. The obvious platforms are Facebook, Twitter, LinkedIn, YouTube, Instagram and Pinterest. The platforms you need to be on are whatever your customers are on! Make sure you know your demographic and find them! An easy guide would be B2B companies leaning more towards LinkedIn and Twitter, where B2C companies would be looking more at Instagram and Pinterest.
Once you've picked your platforms, make sure you're interacting regularly. Share things of value to your prospective customers, not just shameless sales driven posts, but articles they may be interested in. Tie these posts in with your offerings.
The next step is to grow your following, you can do this by using PPC (pay per click) advertising and sponsored content. The idea is that your posts will be pushed out to people who are not following you yet. This will either encourage them to go to your website or follow your account.
Content
Ok so earlier I mentioned sharing content of value to your prospective customers/clients, but how do you create engaging content?
Content is an umbrella term and refers to something that can be expressed through a medium, which is super vague! Basically your content could be a blog, article, eBook, checklist, video, audio, image, or infographic. The rule I stress most about producing content is to make it valuable. What does your demographic want to know? It needs to be valuable enough to them that they will exchange their email address for it, make sure it's not just a sales pitch.
How you create any of this content is up to you, there are a range of different websites that allow you create content, some of my favourites are:
GoAnimate - This is a website that allows you to create fun animated videos that can convey your message in a way that keeps eyes glued to the screen. You don't have to be a whiz-bang animator or video editor to get this to work, just drag and drop! Check out our earlier blog on GoAnimate for more: http://www.strategicgroup.net.au/goanimate/
Canva - Canva is a great tool for creating a range of different content that you would normally would require Photoshop or Illustrator. Create images for social media (cover images, posts, and ads), eBook covers, posters and so much more. If you want to see more of what Canva can do have a look at our earlier blog post: http://www.strategicgroup.net.au/making-graphic-design-as-easy-as-pie/
Piktograph - Great for creating infographics and reports. Infographics are a great way to tell a story using data, graphics or illustrations. They are also super sharable and great at simplifying a complex idea. We had an in-depth look at Piktograph in an earlier blog: http://www.strategicgroup.net.au/infographics-how-do-they-do-that/
Now you know what social media platforms to use and how to create fantastic content, go forth and spread the good word about your brand!