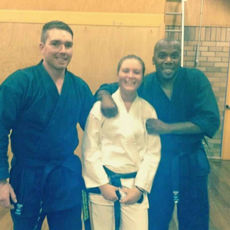 Supporting Headspace - Michael's Story...
"I am running the Sydney Morning Herald half marathon on the 17 May 2015 and the full Sydney marathon in September, to raise funds and awareness on behalf of a special person who sadly took her own life earlier this year at just 14. I will always remember Jess being a happy, funny and talented girl.
I wanted to do something challenging and proactive in Jess' memory; to make a difference, on her behalf. I'm inspired by the work of Headspace National Youth Mental Health Foundation Ltd and wanted to support them by raising money as part of my participation in these marathons.
Please help me help them by giving whatever you can via my everyday hero link. The more people that know about Headspace National Youth Mental Health Foundation Ltd, the greater their impact, so please also spread the word by sharing my page with your friends and family.
And if you know anyone between 12 - 25, who may be doing things tough at the moment, who might need someone to talk to please, PLEASE, point them in the direction of Headspace.
Thank you in advance for your generosity, it means a lot! DONATE HERE.
Stay tuned for my progress."