You may have heard of the term 'The Internet of Things' before, but it sounds kind of vague. What does it actually mean?
What is it?
The 'Internet of Things' (IoT) refers to any device that can connect to the internet. Which is simple enough.
What makes a device 'smart'?
Start to think about the different devices you own that can connect to the internet; your smart phone is an easy one, maybe you wear a fitness tracker, own a smart TV or possibly a smart washing machine. All of these devices make up the IoT by collecting data and sending it to a cloud platform that you can access via an app.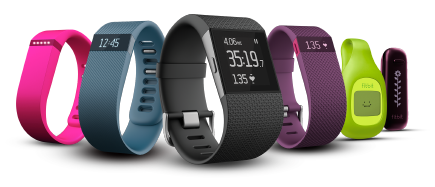 Take a device such as Fitbit for example, the physical device itself collects a huge amount of data like steps, location, heart rate and activity times. This is then sent to program in the cloud that makes sense of the data and turns it into meaningful information. We then log into the Fitbit app and can see all the information presented to us in a consumable way.
The IoT is already well and truly happening, but what does it mean for us on an individual level?
Personal Applications
As an individual the IoT can perform a range of tasks to make our lives easier. Imagine your car talking to your house as you approach so your house knows to turn on the lights and air-conditioner before you get there. No more wondering if you really did turn the oven off as you can just check on your phone. If your 9am meeting got pushed back 30 minutes, your calendar could alert your alarm and let you sleep in a bit longer.
There seems to be no denying that our world is increasingly connected and the IoT is becoming a part of our daily lives. Wherever this inter-connectivity takes us as a society, it's bound to be interesting!