The latest Security Report from Telstra confirms what we've all been feeling, malicious emails are on the rise and ransomware is a huge issue for businesses of all sizes.
The report looked at companies across the globe but focused mainly on Australia companies split across 15 industry verticals including broadcast and media, banking, financial services and insurance, mining and resources, and the government and public sector.
Report Findings
Some of the key findings from the report are:

32% of Australian organizations experienced business interruption 'on a weekly or monthly basis' from ransomware attacks
81% of Australian organizations experienced a ransomware attack
Security attacks in general are on the rise globally with all regions surveyed reporting a substantial rise in attacks

The report also found that while businesses continue to be concerned about the productivity and corrupted data impacts of an attack, they also need to focus on the damage to reputation from an attack. Data breached are in the news more than ever before with big name companies having to issue public apologies and deal with the fall out of data breaches.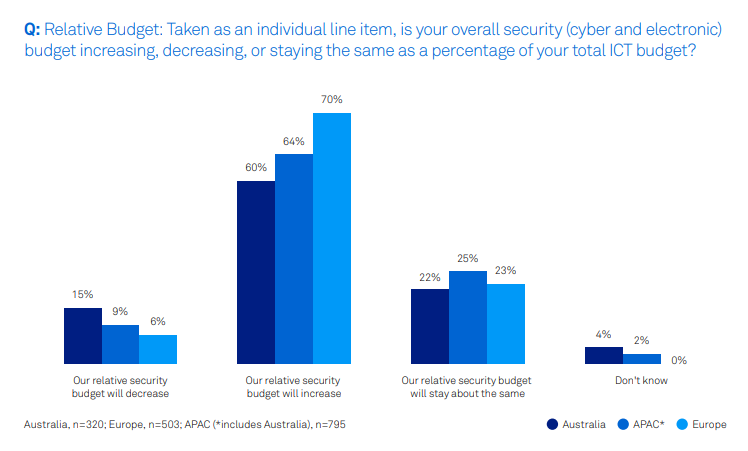 Report Recommendations
The Telstra Security Report has multiple recommendations based on different concerns, but their main be practices for businesses are:
Security Audit
With threats evolving and increasing, security is a common business risk which needs managing. One way to understand and highlight your exposure is through a security audit of your business. This can not only identify risks and vulnerabilities but also help you to understand what assets are the most valuable and assign heightened security protection.
Employee Awareness
This is something we recommend all the time, and for good reason. Technology can help us with so many things and despite having the best tech in place to protect your business, all it takes is one person to click on the wrong thing.
Organisations that have formal employee training in place improve their levels of threat protection and decrease their levels successful malicious emails.
Knowledge
Knowing where your data lives, what its value is, who has access to it and how is it protected are key questions that every business should be able to answer. Knowing the answers to these questions helps you to effectively assess and manage risk in your business.