It's that time of year again, the decorations have been up in the shopping centres for weeks, the TV is trying to sell us Christmas albums and people are writing Christmas list blogs - sorry!
It's almost a month until Christmas and if you're a good little elf you will have already started making your list, and now you're checking it twice. If not never fear, we have 7 must have gadgets for any tech head this Christmas.
Google Home Mini - $79

The Google Home Mini is basically the mini version of the Google Home with a smaller speaker and design.
The Home Mini runs Google Assistant so you can ask it questions about your schedule, the weather or obscure trivia questions. If you have a Chromecast you can also get it to turn on the TV or music on external speakers.
For the price this is a great little toy that can provide hours of entertainment.
Bose QuietComfort 35 II - $499
These headphones are some of the best noise cancelling headphones going around at the moment. This new model now includes Google Assistant built right in, using the headphones microphone.
At $499 they are not a cheap option, but if you care about sound quality and comfort, you can't get much better.
Tile - US$30 +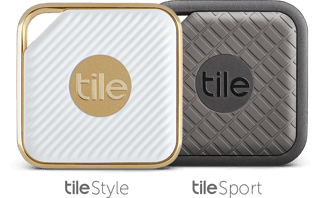 A Tile tracker is the perfect gift for the person in your life that always loses things.
This small Tile is actually a Bluetooth tracker that you can attach to your keys, bags, wallet or anything that gets lost regularly. Using an app on your phone you can locate the Tile easily and find your misplaced belongings!
Starting at US$30, there are a variety of different styles to purchase, just remember these are ordered through the US website so allow extra time for shipping.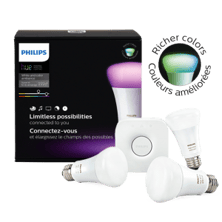 Phillips Hue White and Colour Ambiance Starter Kit - $289
The Phillips Hue White and Colour Ambiance Starter Kit includes 3 bulbs and a Phillips bridge which allows you to control all the bulbs at once.
Once installed you can use the Phillips Hue app to control the brightness and col,our of your lights, as well as sync them to movies or music. You can also have the lights on before you arrive home, setup automatic timings when you're out of town or sync them with your Google Home.
Nest Cam Outdoor - $319
The Nest Cam Outdoor is a smart surveillance camera that allows you to see and record everything via your computer or smartphone.
The camera and app are super simple to sertup and provide around the clock recording, with the option to record and store all video for up to 10 days. It can also signal 'activity zones' so you don't have to watch through hours of footage and can alert you to when there's movement on the camera.

Apple Watch Series 3 - $459 +
Although it looks very similar to previous devices, the Apple Watch Edition 3 can now connect to your carrier without your phone. This means you can listen to music when you go for a run without your phone and you can make and receive calls directly from your Apple Watch.
This one is for the serious Apple fans and makes for an expensive gift with prices starting at $459.
Star Wars: Jedi Challenges AR Headset - $399
With a new Star Wars movie coming out in December, how could we resist a Jedi themed gift?
The Lenovo Star Wars Jedi Challenges AR Headset is an augmented reality game, powered by your smartphone. The pack includes an AR headset, lightsabre and tracking beacon which allow you to complete in lightsabre battles, play Holochess and take charge in strategic combat.