Hackers and scammers are getting more and more sophisticated, gone are the days of the laughable Prince of Nigeria scams, now scammers are doing their research before hitting their targets.
Technology is always improving and increasing threat protection, but the most common way hackers can get access is through human error. Unlike machines, people get tired or get distracted and it only takes one click on a questionable link or reply to an email for a hacker to gain control. This technique of 'tricking' people is called Social Engineering and below are some red flags you should be looking out for.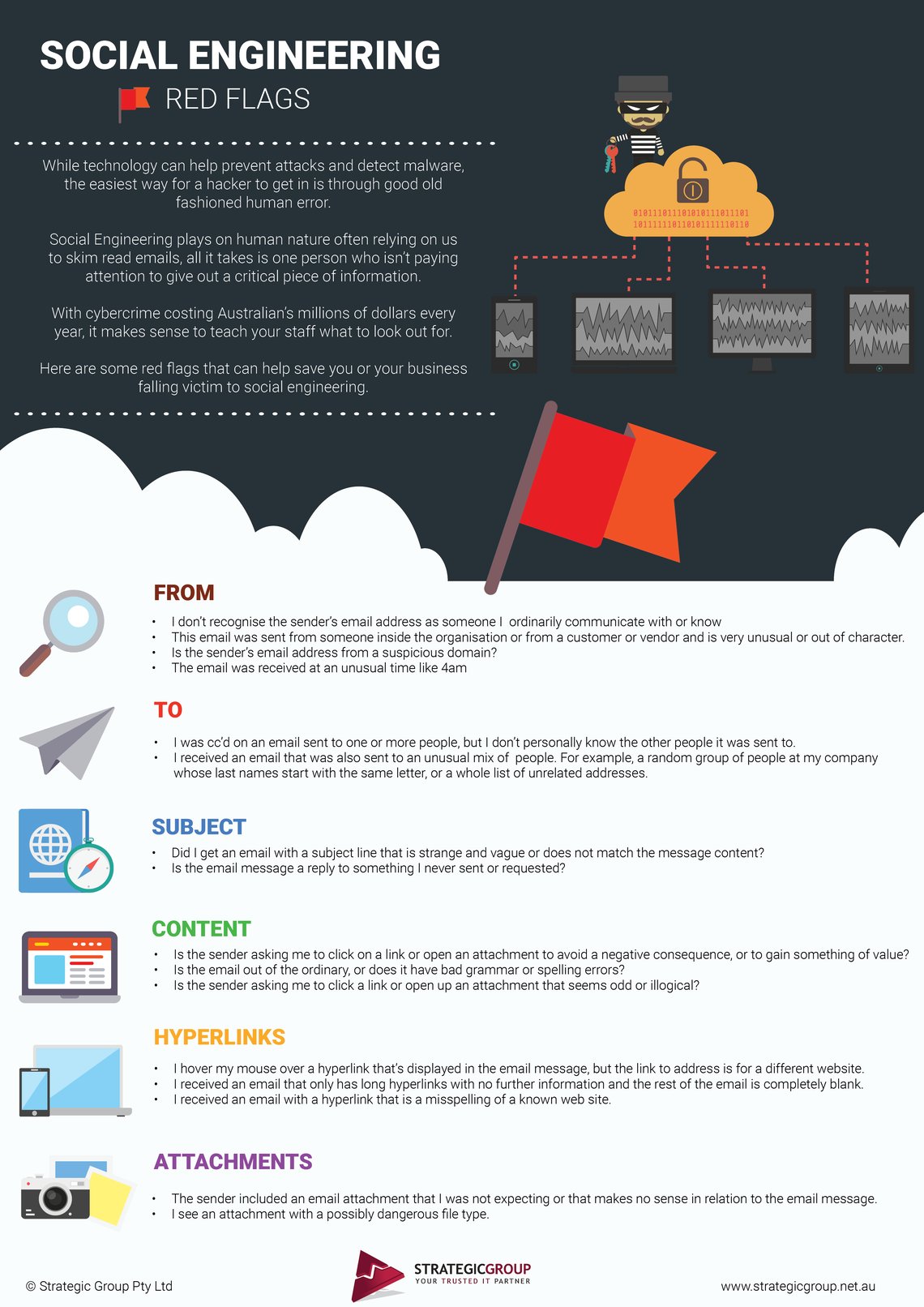 At the time of writing, Scam Watch reports that over 70 million dollars has been lost to scammers in Australia in 2016 alone. That is a huge number and set to get bigger with more and more sophisticated scams popping up. Remember to always stay vigilant about what links you click and what information you provide. It's also important to have a working Disaster Recovery Plan in place in case everything goes belly up.