IT and technology are a daily part of our lives, both personally and professionally, it's hard to imagine it any other way.
With technology playing such a huge role in our lives and businesses, why is it often seen as a cost centre of a business and not a strategic advantage? Here's a few reasons why you should start looking at IT as a strategic arm of your business.
Overarching Business Goals
Every business has their overarching goals that they want to achieve and these are often sorted into short and long term goals. This overarching strategy then guides the goals of different departments, like marketing for example.
Your IT/technology department should also be working towards and driving the goals of the business. An IT department that is aligned to your business goals will implement technology and strategies that help departments within the business to achieve these goals.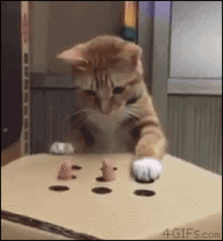 Don't let this be your IT
Productivity Improvements
When IT is given little thought and budget, it puts pressure on those handling your IT to just fix issues that pop up and becomes a game of 'whack a mole'.
If this is the case, there is no time for innovation or deep thinking on how to improve processes that could ultimately propel the business forward.
Identify risks
Are your staff using outdated computers? Are all software patches up to date? Is new software compatible with your current hardware?
A proactive IT department will identify current and upcoming risks and start the process to rectify them.
Identify gaps
Along with identifying risks in your business, you will be able to identify gaps in your technological abilities and what needs to be upgraded or added to meet future goals.
You may also identify gaps in staff knowledge and areas where they can benefit from increased training. These knowledge or hardware gaps can be addressed before moving forward and creating bigger headaches down the road.
If you're worried that IT is taking time away from billable staff, or you're experiencing downtime in the business you need to understand how much time and money is being wasted. Use the IT Productivity Calculator to understand how productive your IT actually is.
Once you start looking at IT as an enabler and not an overhead, you will begin to grow your bottom line and gain a competitive advantage.